Write or Call For More Information
If you've got questions about my design services, I welcome you to email or call me for a consultation. That's the best way for me to figure out what you need and it allows me to discuss the solutions I can offer you.
---
About Me…
I've worn a few hats in my life. I'm a classically trained musician who worked as a sound engineer and was active in my local music scene. I wrote my own music and had a lot of fun playing on stage. At some point, I got tired of working weekends and nights, so after a few years of floundering, I unexpectedly fell into I.T. For nearly a decade, I worked as a system administrator, which I did like; particularly the problem-solving was intriguing. However, as time went by, the urge to be creative never left me. I developed an interest in video production and thought it would be fun to offer video and audio production services. The first project I created was a tv pilot cooking show for children. The amount I had to learn was intimidating, especially since I had no background in anything visual. I put in a few years of studying by taking full advantage of the training videos on Lynda.com. I tip my hat especially to Deke McClelland for his Photoshop and Illustrator tutorials where I got more interested in the printing features these two programs offer. Hence I finally touched down here in graphic design land.
Outside of work, I'm a proponent for a healthy living that includes a good diet, being environmentally friendly and helping others. Thanks for visiting my site!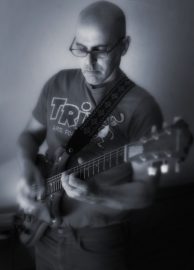 Below are companies that I've worked closely with.
I highly recommend them for fulfilling your business needs: